Oporný múr je veľmi dôležitým prvkom pri realizácii terénnych úprav, a to najmä v prípadoch, kedy treba zabezpečiť´svahový terén pred zosuvom pôdy. Je tiež vhodné vyrovnať pozemok do terás, čím získate ďalšiu plnohodnotne využiteľnú plochu. Svah je možné spevniť oporným múrom z rôznych materiálov, ako napr. liaty betón, drevo, kamene, tehly a podobne.  Z kameňov a skál dokážete vytvoriť krásne, ale aj finančne a pracovne náročné dielo, ktoré bude časom domovom burín a hlodavcov.
Drevo je síce lacnou alternatívou, no rýchlo podlieha skaze a hnilobe. Tehly prinášajú prácnosť a obmedzené možnosti pri vyššom svahu. Práve betón je dostatočne silný, trváci a bezúdržbový materiál, ktorý dokáže vytvoriť oporný múr, s ktorým nebudete mať starosti desaťročia. Ak ale máte záujem dopriať svojmu okoliu aj estetický zážitok a zároveň by ste mali radi zhotovený múr bez zbytočného čakania na tvrdnutie betónu, spevňovania železom  a komplikovaným debnením, je vhodné využiť stavebnicové betónové bloky s reliéfom prírodného kameňa. Stavebnicové betónové bloky umožňujú postaviť rovné aj okrúhle múry. Jednotlivé bloky sa na seba ukladajú ako stavebnica a nie je potrebné použitie žiadnych spojovacích alebo spevňujúcich materiálov.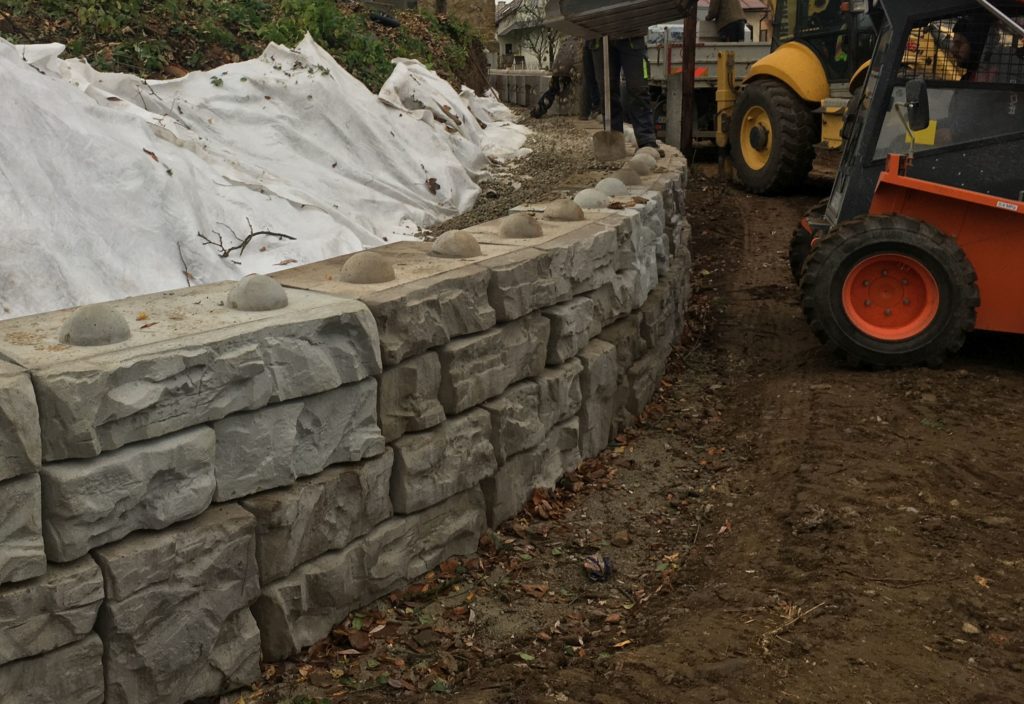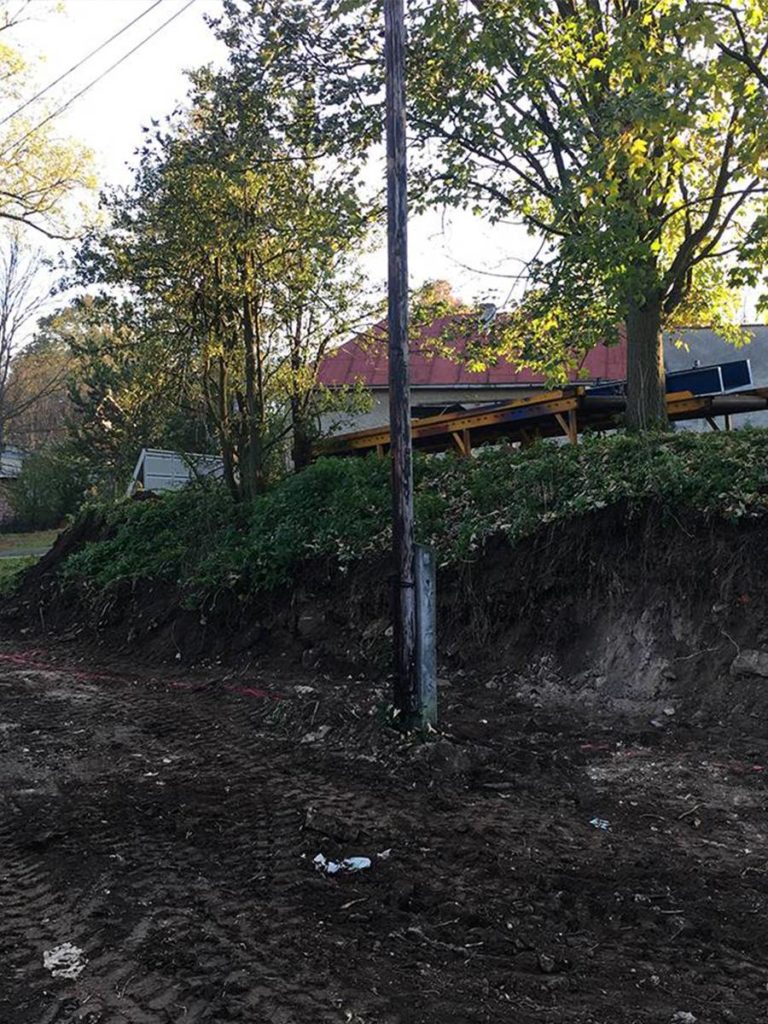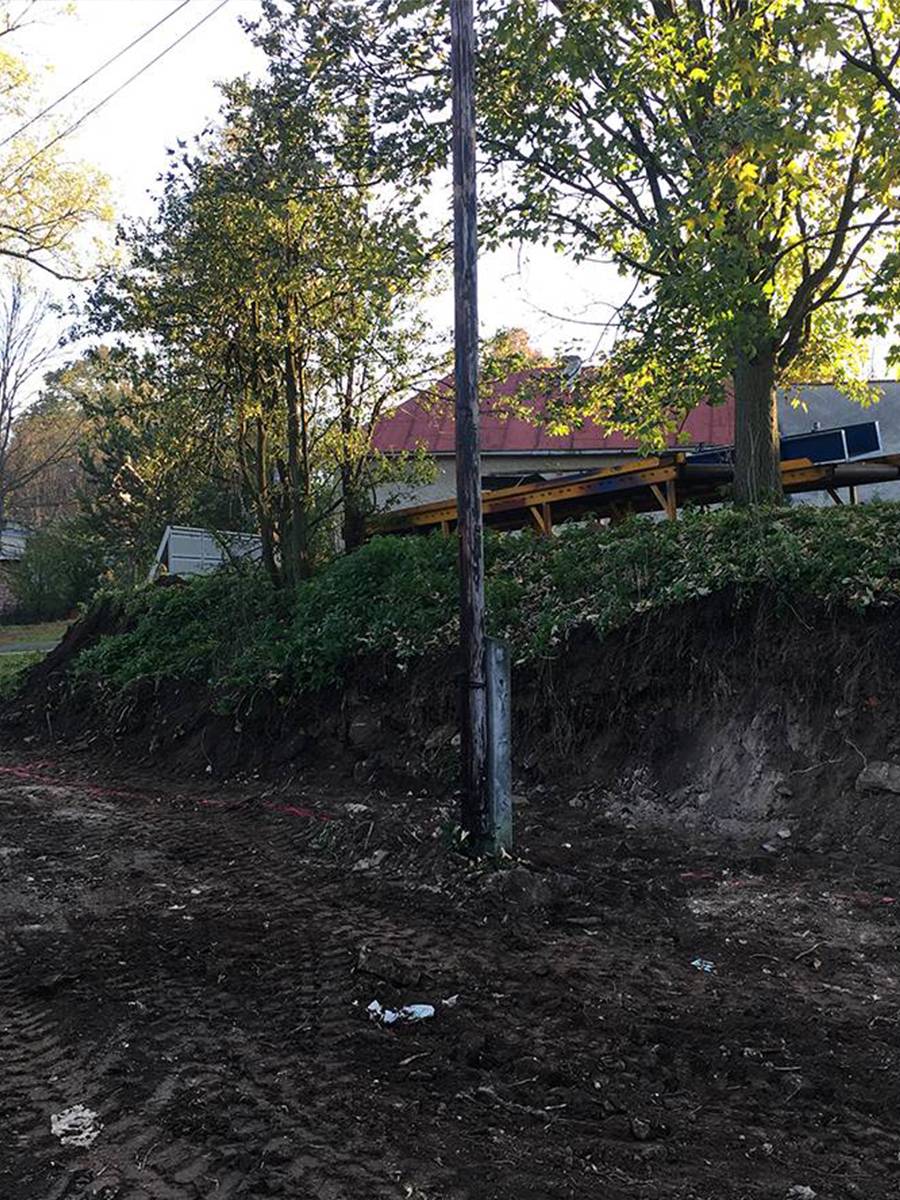 Pevnosť oporného múru zaisťuje konštrukčná stavba bloku, vďaka ktorej dielce do seba dokonale zapadajú. Akémukoľvek posunu bráni aj gravitácia, keďže betónové bloky sú masívne.  Dĺžka betónového bloku je 1200 mm, šírka 700 mm a výška 500 mm. V závislosti od výšky budúceho oporného múru je nutné použitie rôznych hĺbok blokov. Tie sú dostupné v rozmeroch 700 mm, 1000 mm alebo 1500 mm. Samotná realizácia oporného múru sa nezaobíde bez stavebných strojov, je ale rýchla a jednoduchá. Po výkope základového pásu vytvoríme štrkové lôžko, ktoré zhutníme do roviny. Následne môžeme začať s ukladaním jednotlivých radov blokov.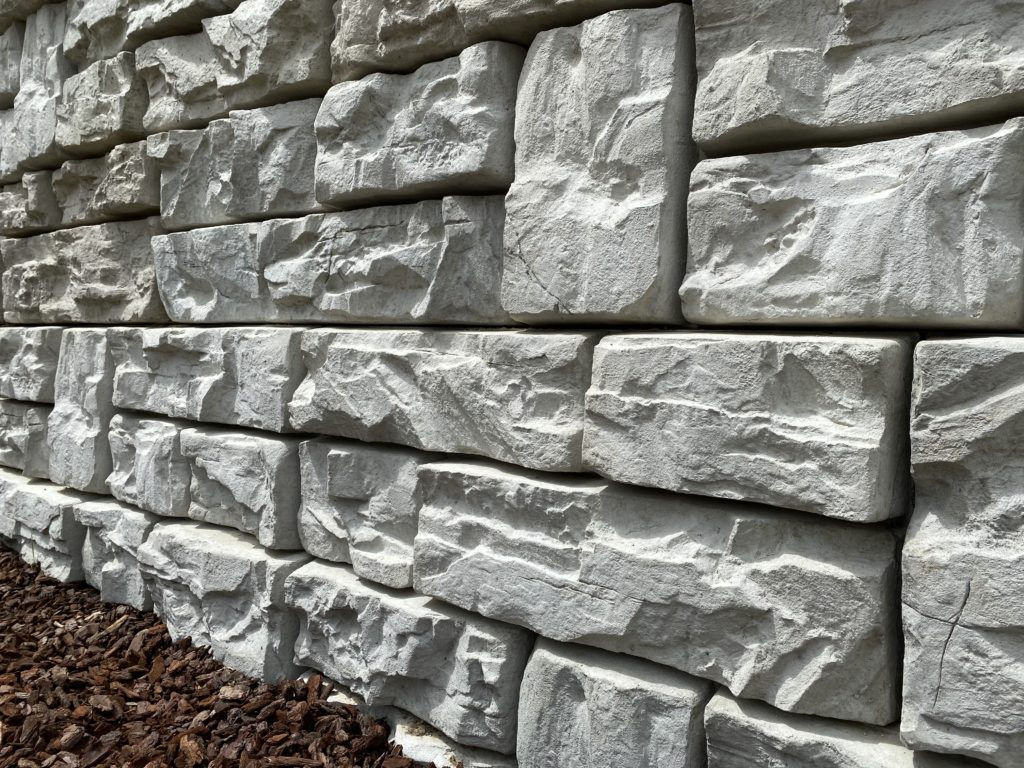 Pri stavbe každého oporného múru je potrebný odvodňovací systém, platí to teda aj v tomto prípade. Za betónové bloky vložíme drenáž proti vode stekajúcej zo svahu. Zásyp za múrom musí byť až k drenáži vodopriepustný . Vhodné sú na tento účel kamienky, tie je nutné od zeminy oddeliť rúnom, aby nedochádzalo k upchatiu odvodňovacieho systému. Vrchnú časť múru ukončíme betónovou strieškou, zatrávňovacím blokom, blokom so žľabom na kvety a dekorácie  alebo obojstranným betónovým múrom s rovnakým dizajnom ako zvyšok oporného múru.
Do oporného múru je možné zakomponovať aj schodisko z rovnakého materiálu a v rovnakom dizajne.
Ak máte záujem o výstavbu dlhotrváceho, bezúdržbového a dizjanového oporného múru, môžete požiadať o individuálnu cenovú ponuku.