Moulds for modular concrete blocks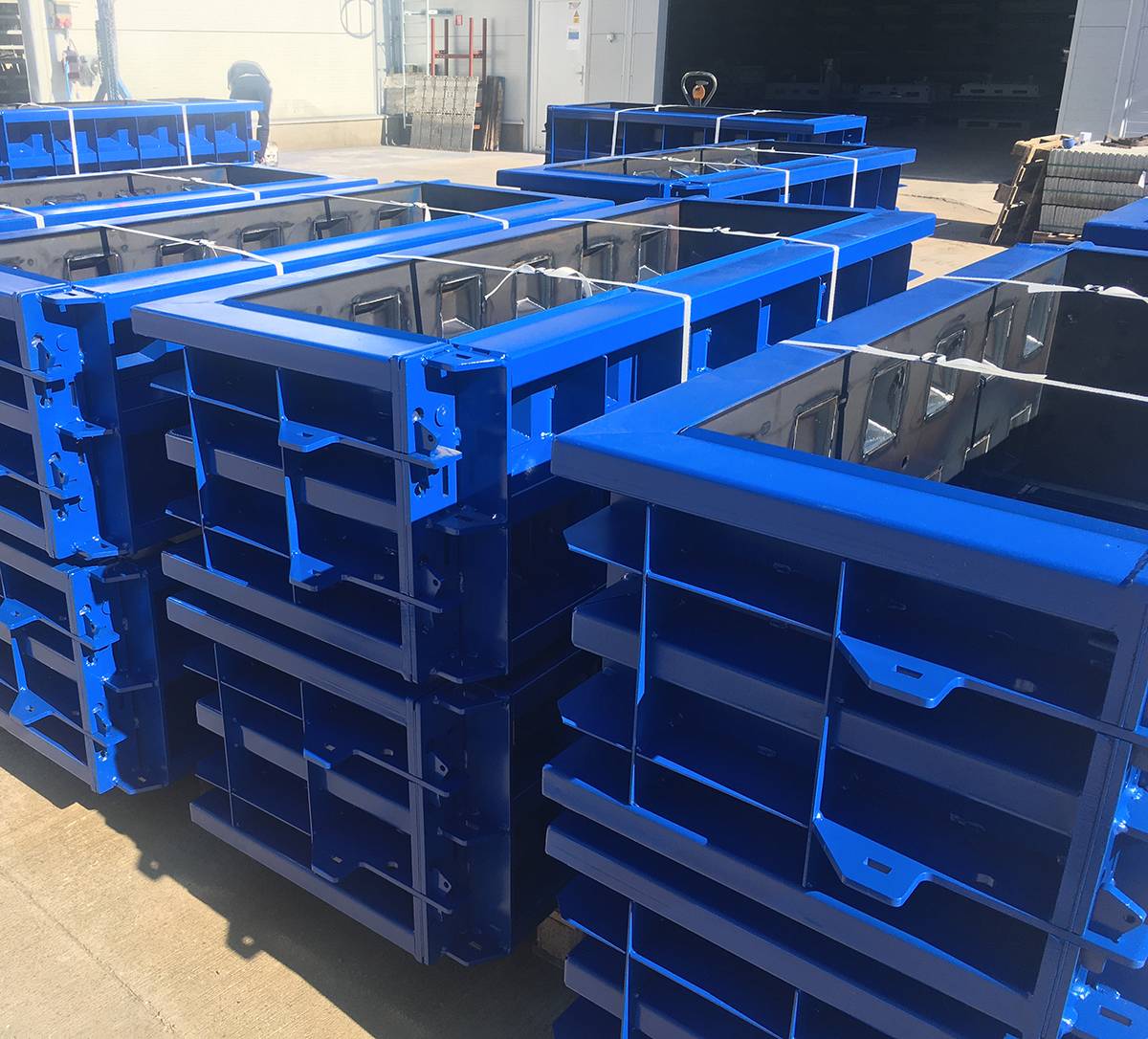 JONA s.r.o. is a producer of moulds for the production of concrete blocks. Modular concrete blocks represent a simple solution for the construction of temporary and permanent structures. They are stacked on top of each other without the need to use fasteners. In a flexible way and according to your requirements, you can variably create retaining walls, partitions, boxes, barriers, warehouses for bulk materials, farm buildings, collection yards, and fences. Such constructions are widely used in many sectors, such as construction, recycling, agriculture, and mining. The mould can be divided into smaller or terminating blocks. The production of concrete building blocks is an excellent opportunity to process residual concrete.
In addition to standard dimensions, we can also meet the dimensions you specify.
If you have any questions, do not hesitate to contact us.