Moulds with a design relief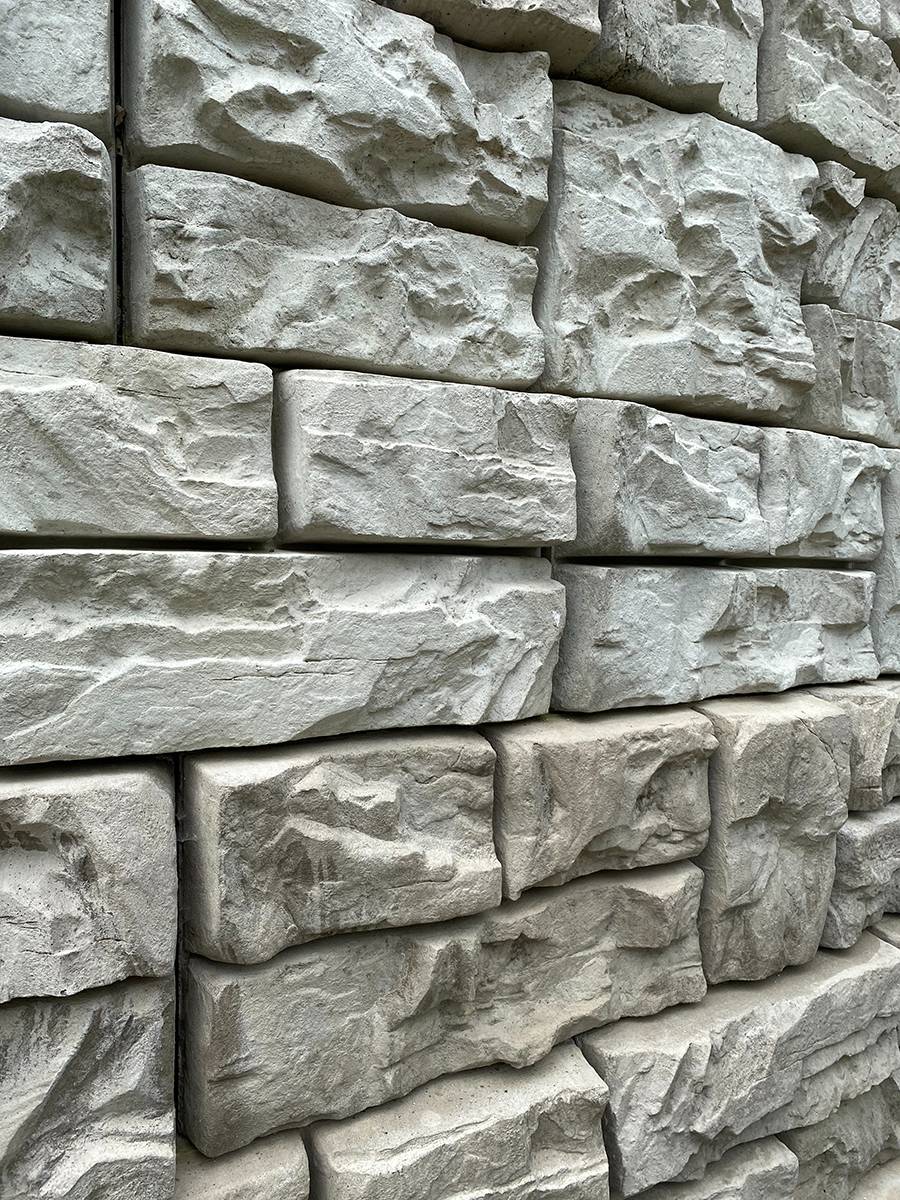 We like to push the boundaries of our production possibilities while also keeping up with modern global trends. With the help of our moulds for cast concrete, you can produce solid, durable, and resilient precast concrete products with a texture of natural stone.
If you are not a manufacturer of
precast concrete, it is possible to purchase only modular concrete blocks.
Due to the variability and diversity of your needs in the creation of retaining
walls, it is necessary to request an individual price offer.
Retaining wall - the price goes to long life and no necessary maintenance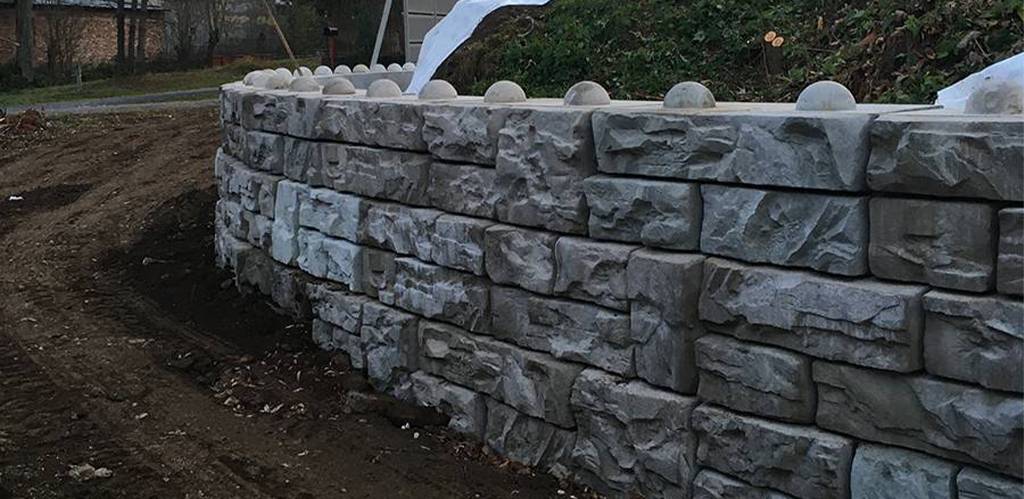 A retaining wall is an essential element in the implementation of landscaping, especially in cases where it is necessary to secure the slope terrain from landslides. It is also advisable to level the land into terraces, which will give you additional entirely usable areas. The slope can be reinforced with a retaining wall made of various materials, such as cast concrete, wood, stones, bricks and the like. Stones and rocks can be used to create a beautiful but also financially and labour-intensive final work that will eventually be home to weeds and rodents.
Although wood is a cheap alternative, it is quickly subject to decay and rot. Bricks require hard labour and offer only limited options on higher slopes. Concrete is strong enough, durable and maintenance-free material that can create a retaining wall that you will not have to worry about for decades. However, if you are interested in giving your surroundings an aesthetic experience and at the same time, you would like to have a wall built without unnecessary waiting for the concrete to harden, reinforce with iron and complicated formwork to be finished, it is advisable to use modular concrete blocks with a texture of natural stone. Modular concrete blocks make it possible to build straight and round walls. The individual blocks are stacked on top of each other as a kit and no connecting or reinforcing materials are required.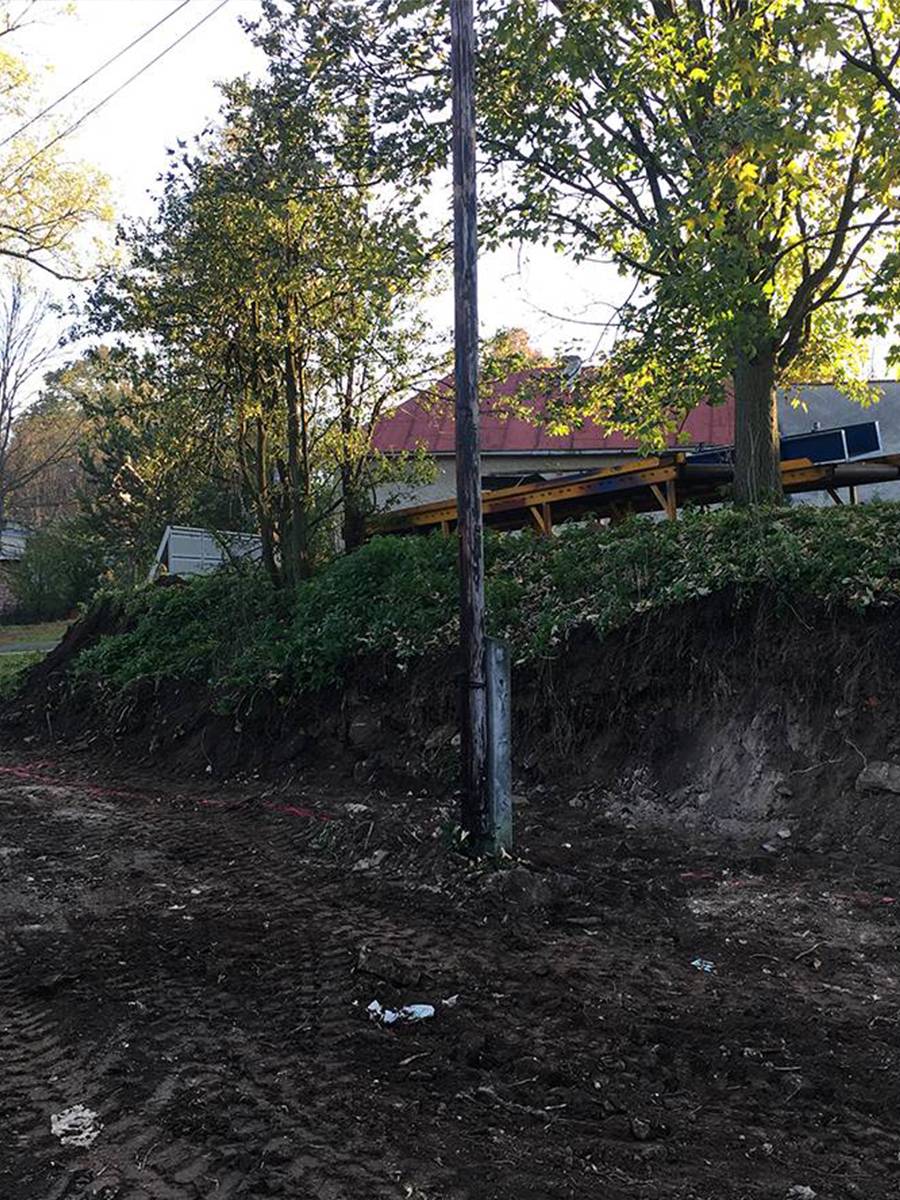 The strength of the retaining wall is ensured by the structural construction of the block, thanks to which the individual elements fit together perfectly. Gravity also prevents any shift since the concrete blocks are massive. The length of the concrete block is 1200 mm, width 700 mm and height 500 mm. Depending on the height of the future retaining wall, it is necessary to use different depths of blocks. These are available in dimensions of 700 mm, 1000 mm or 1500 mm. The actual implementation of the retaining wall cannot do without construction machinery, but it is quick and easy. After excavating the foundation strip, we will create a gravel bed, which we will compact into a plane. Then we can start laying the individual rows of blocks.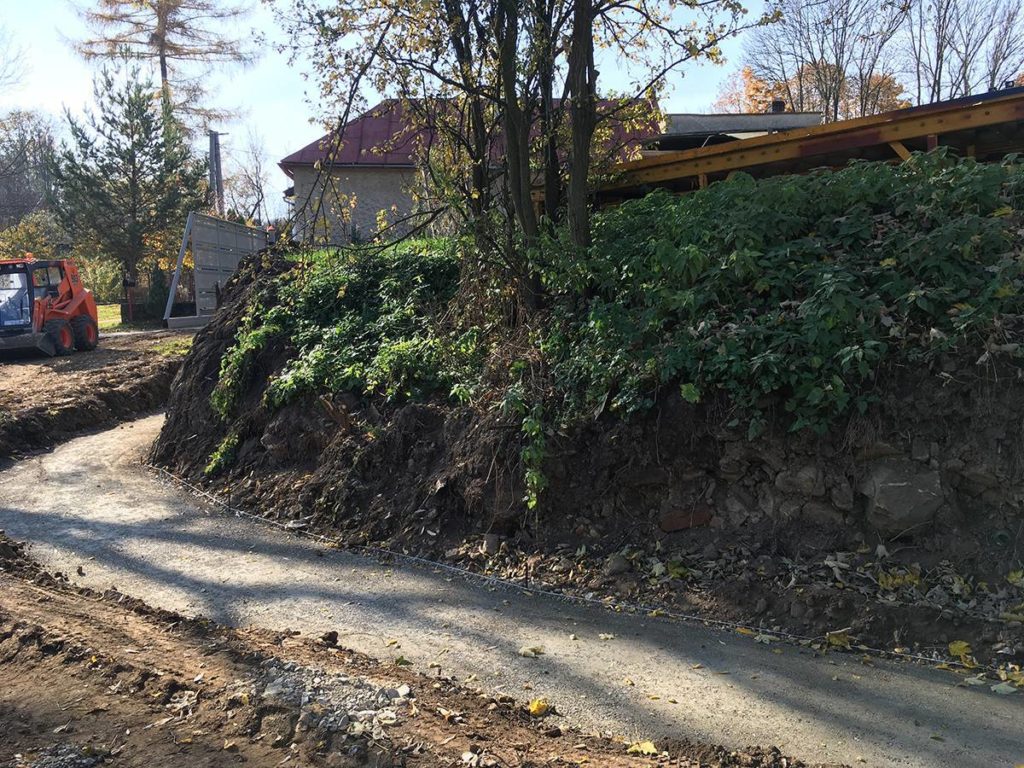 A drainage system is required for the construction of each retaining wall, which also applies in this case. We insert drainage behind the concrete blocks against the water flowing down the slope. The backfill behind the wall must be watertight all the way up to the drainage. Stones are quite suitable for this purpose; they must be separated from the ground with fabric to prevent clogging of the drainage system. We finish the upper part of the wall with a concrete roof, a grass block, a block with a gutter for flowers and decorations or a double-sided concrete wall with the same design as the rest of the retaining wall.
It is also possible to incorporate a staircase made of the same material and in the same design into the retaining wall.
If you have any questions, do not hesitate to contact us.