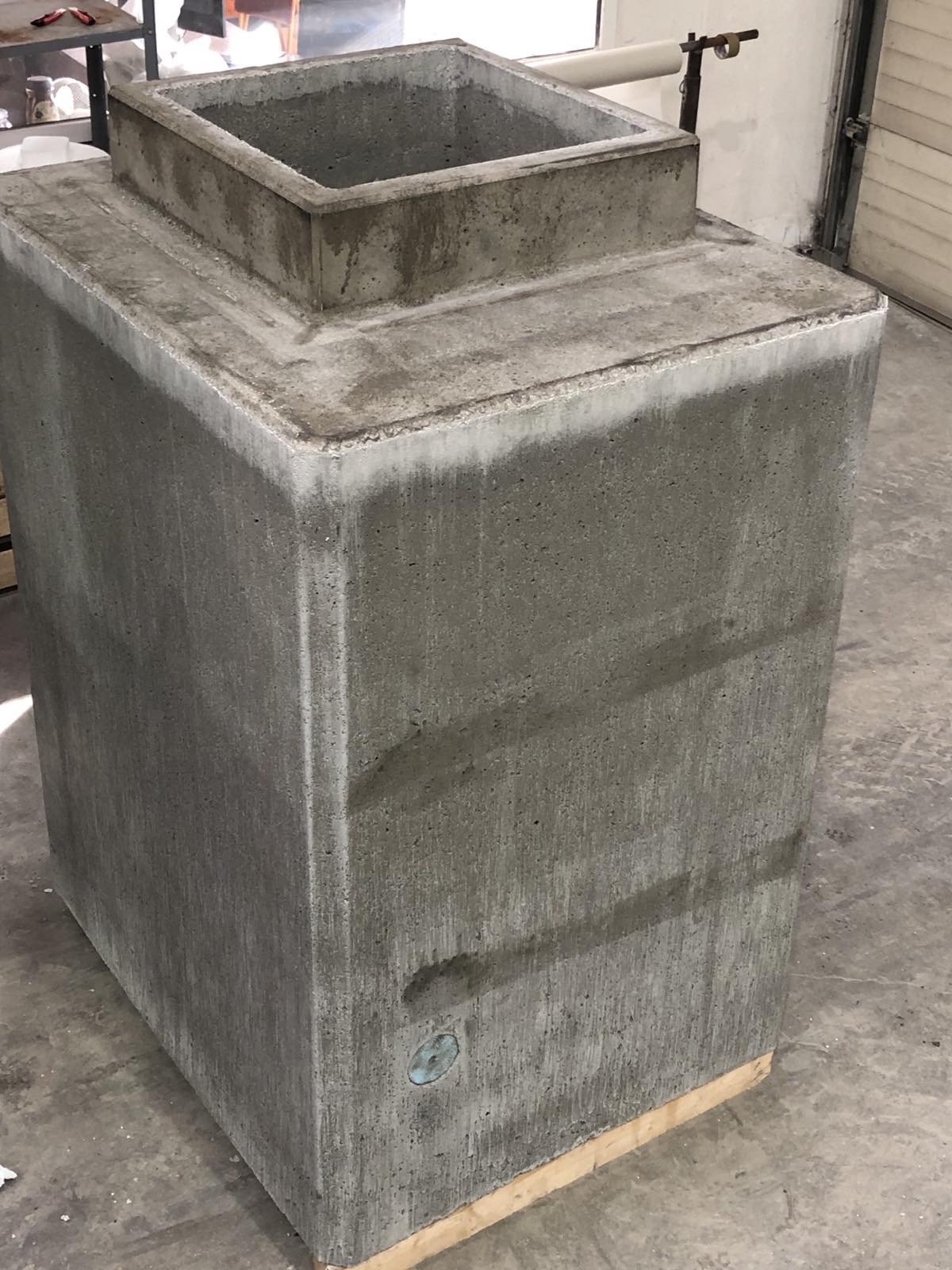 Mould for concrete water meter shaft
The production of any moulds for cast-in-place concrete is no problem for us, thanks to our expert design and engineering department and our workshop staff with many years of experience in the field of mechanical engineering.
One such mould was a precast concrete mould, which was to be used for the production of a concrete water meter shaft with a spout measuring 100 cm x 100 cm x 180 cm.
The client submitting this order wanted the mould, despite it being large-format, to be moulded together with the core immediately after casting. After placing the mould on another substrate, the process is then repeated without delay. The advantage of such a mould is high efficiency and economic savings, as the shaft is repeatedly cast without the use of other moulds.
We managed to fulfil the client's idea, and the mould works flawlessly. We are pleased that the company's credo,"We give form to your ideas," became a reality. If you are interested in typical or atypical moulds for cast concrete, please contact us.
Mould for concrete cable trough
Waiting for the concrete to dry, financial costs for a number of forms, the need for a large production space, all of this is no longer necessary, if we can produce for the client a steel form, which can be removed immediately after the concrete has been poured. But sometimes, there is a catch, like too vertical walls, narrowings, etc. But we know how much effective production of concrete prefabricates is important; therefore, we have designed and produced for one of our clients a steel form for a cable tray, which can be removed immediately. The form opens to all four sides. Thanks to our solutions, mass production of cable trays next to the railway hill can be effective.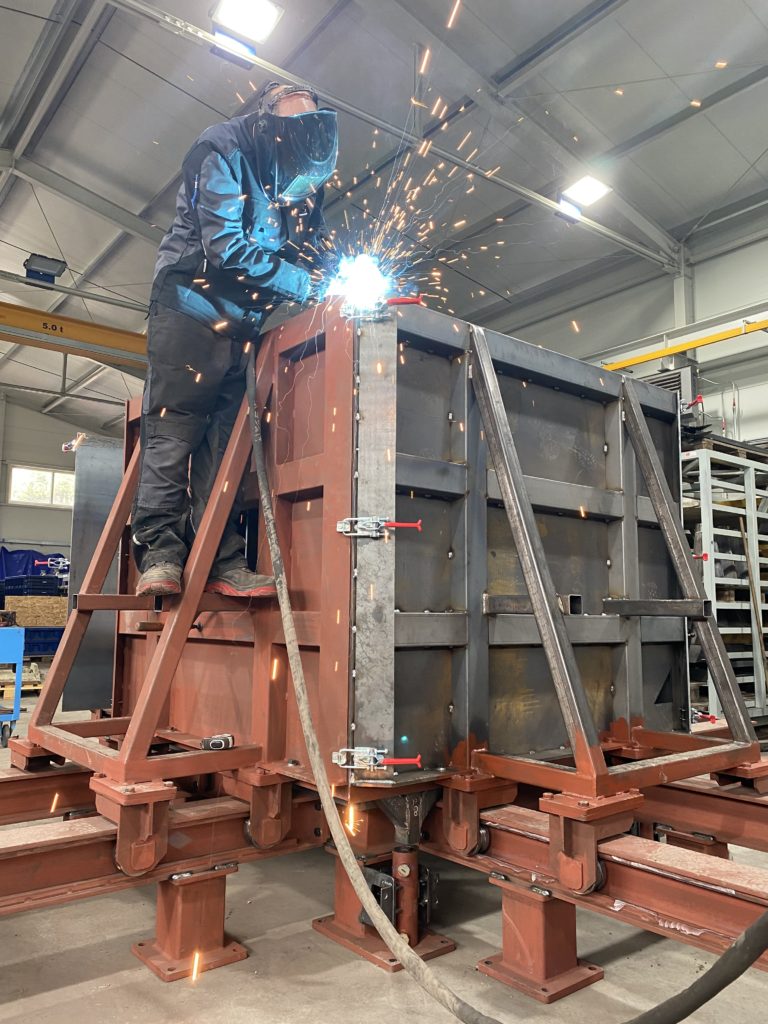 Mould for precast cells for municipal waste
An opening steel form with a lifting mechanism designed for the production of municipal waste cells. The prefabricates this form produces are designed for the protection of waste containers against the weather and the animals. Concrete prefabricates are a permanent solution for such protection of waste containers. Nowadays there are many options to turn an ordinary concrete prefabricate into a fair-face prefabricate. This steel form also makes functional and aesthetic prefabricates.
If you have any questions, do not hesitate to contact us.