Over thirty years of designing and manufacturing moulds for concrete block making machines, we have gained extensive experience in the production of moulds for machines made by brands such as Hess, Masa, Adler, Omag, Techmatik, Columbia, Quadra, Demler, Pierre & Bertrand, Balbinot, Sigma, Zenith, and Ame.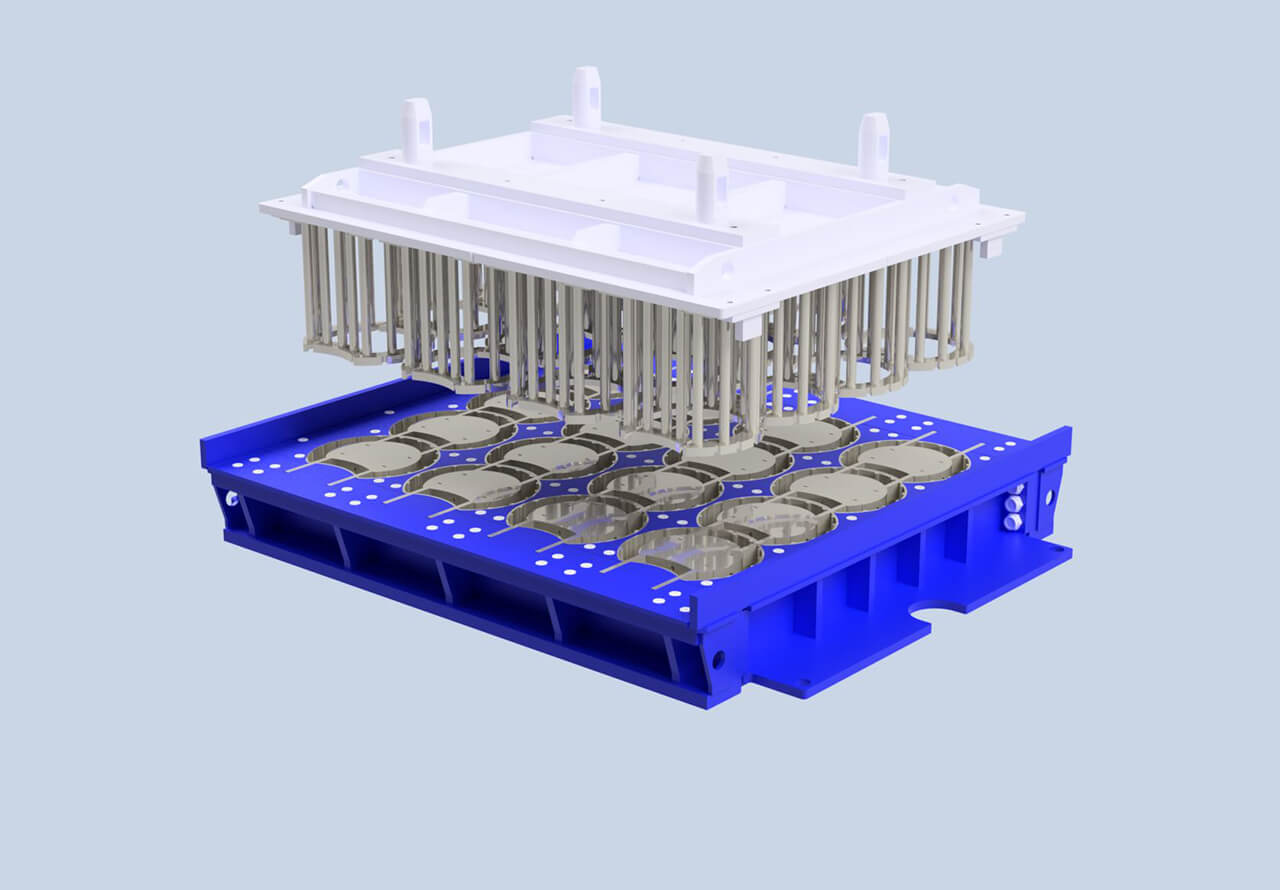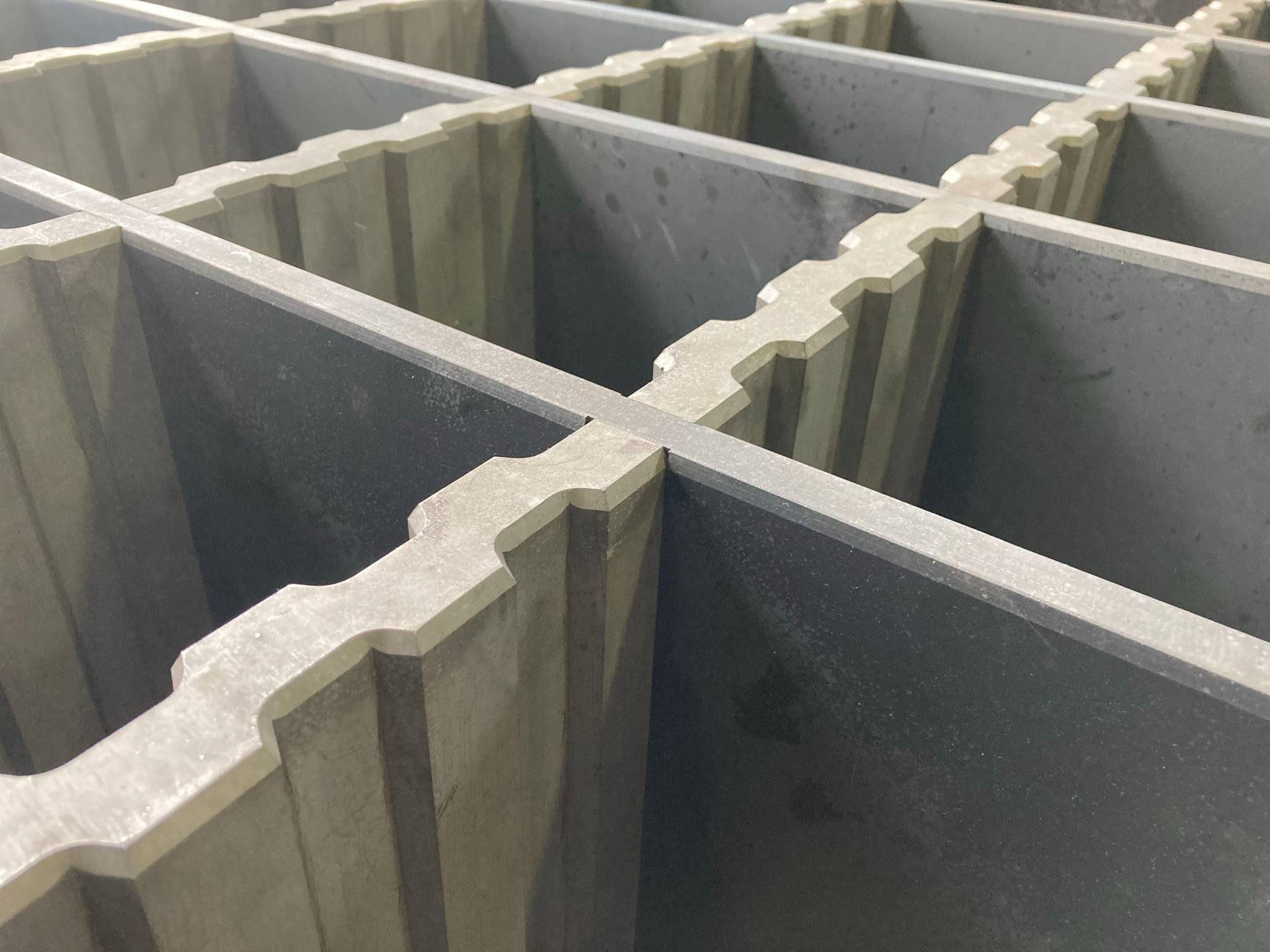 In cooperation with European experts and through testing, we have determined the materials for the production of moulds of the highest quality and longest durability. As new steel mixtures are constantly being added, we never stop in our material research. We have also increased the durability of our products through the process of heat treatment: hardening, nitriding, and cementing.
In the interest of efficient management for our customers, ten years ago our company developed moulds (which we still produce) for the production of prefabricated concrete blocks which are then assembled. This type of mould is designed so that its individual parts can be dismantled and are therefore easily replaceable.
The current trend is for a great diversity in the product portfolio. Manufacturers of concrete elements must take this fact into account, constantly innovate their products, and keep up with development trends. The innovative approach in particular is a powerful tool for increasing competitiveness. Special moulds reflect this need by allowing the production of atypical moulds: prototypes developed, designed, and constructed to meet specific customer requirements.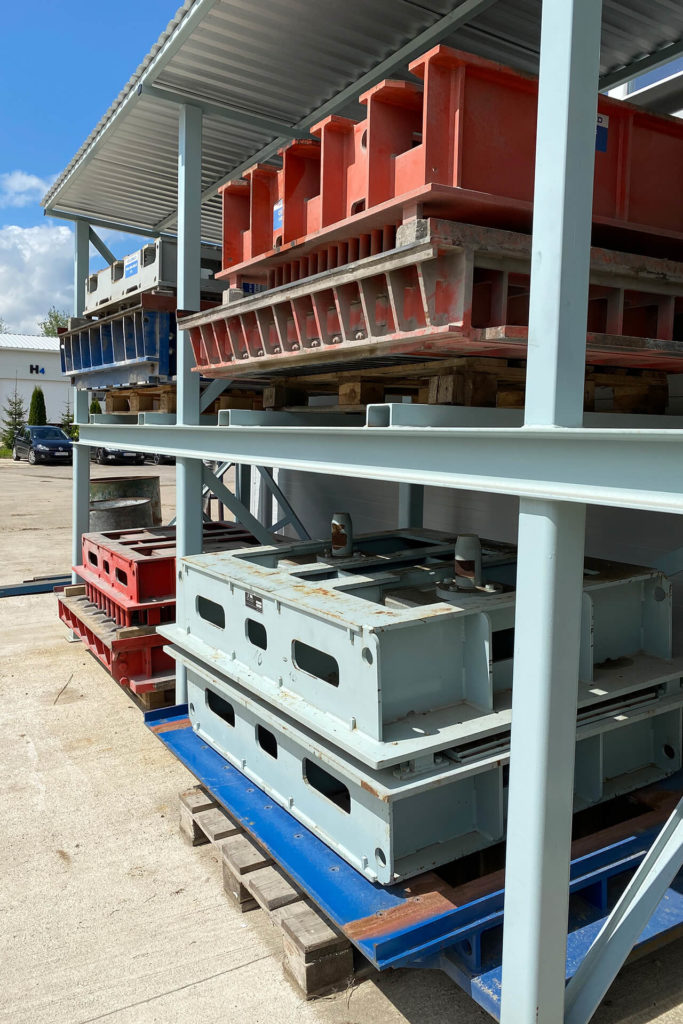 Mould repairs and service
We carry out repairs and service on our moulds as well as the moulds of our competitors.
The repairs of moulds for concrete block making machines include:
general repairs and modernization,
swiftmanufacture and replacement of spare parts,
centeringof punches,
welding of damaged mold frames.
If you have any questions, do not hesitate to contact us.